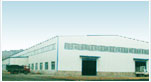 Jilin Huaxing Powder Metallurgy Technology Co.,Ltd, is a large scale enterprise integrating mining, sorting, purification, and production of sponge iron and reduction iron powder, with its own mine. Our reduction iron powder has high purity, less impurity, good consistency, compressibility and formability, widely applied in PM structural parts, soft magnetic parts, diamond tools, steel-bonded cemented carbide, injection molding, etc.
From mineral separation, purification, primary reduction, to secondary reduction, all of our processes has strict quality control.

Huaxing will exert its utmost to meet the customer demand with incessant innovation and quality control. We look forward to building closer business relations and friendship with you in the future.